"Coming together is a beginning; keeping together is progress; working together is success."
HOPE EQUINE RESCUE
Hope Equine Rescue, a 501(c)(3) non-profit organization, was established in 2008, but the love of horses has been in our hearts for a very long time.
The rescue was founded by Dani Horton and the Horton family when they took in their first rescue that they named Hope. Hope was tied to a tree with a dog chain and left to starve in a neighborhood where neighbors drove by her every day and never did anything to help.
Hope Equine Rescue is comprised of people who are active in the horse world and are animal lovers.
Dani Horton, president, has been involved in the horse community since she was a little girl. With experience from medical all the way to being a world-ranked breakaway roper, Dani has been exposed to every aspect of the horse world.
Wayne Elkins, vice president, and is the rescue's farrier.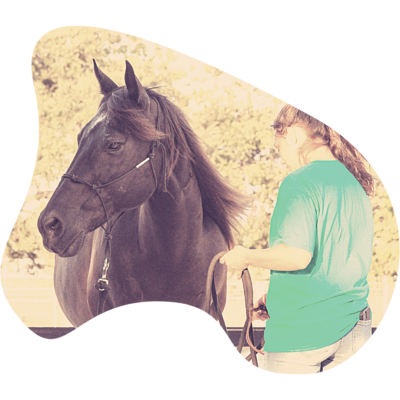 Hope Equine Rescue is dedicated to providing rehabilitation and adoption services for abused, neglected, abandoned and unwanted horses.  Caring for horses can be financially taxing and we are always in need of funding for feed, medical, farrier care, supplies, services, and facility improvements. Hope Equine Rescue is funded by private donations and fundraisers. We could not exist nor function without the support of amazing donors and volunteers.
Hope Equine Rescue's adoption service strives to find caring homes for horses sheltered at the rescue. Potential adopters are screened and an effort is made to match a horse with a compatible new owner. Site checks are made as well as follow up visits.  We do require a $25 application fee (this can be paid via pay pal or simply click on the donate link here on our website) to begin your application, however that money will go towards your adoption fee upon approval.
100+
Average Volunteers Annually
5000+
Average Volunteer Hours Annually
Frequently Asked Questions